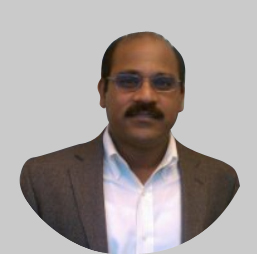 Srini Santhanam
As a Global SAP Practice lead, Srini Santhanam responsible for driving intelligent enterprise solutions through optimization and incorporating automation/innovation to existing engagements. He is responsible for SAP revenue growth, Support SAP sales, manage the SAP alliance, direct the SAP team members and serve as the focal point for all SAP sales engagements.
He is the Results oriented leader and practitioner with solid delivery track record in global SAP project management, Enterprise Architecture, Analytics systems, Systems integration, customer-centric SAP Practitioner and Digital Transformation Evangelist with more than 21+ years of IT experience. He has Extensive leadership experience and strong executive presence.
Prior to S2Integrators, Srini managed the SAP Business Analytics and Technology Practice and Delivery for one of the Big 4 consulting firms with more than $120 million in revenue and 750+ team across NA.
Srini holds a Master's degree in Computer Science.